Greetings Unnies! It's Hana Jesse-yo!
In the light of the current granular quarantine happening in my city because of Covid-19's Delta variant, the rules are a bit tighter as we are experiencing another wave. Stay safe you guys! I really wish with all my heart that this pandemic be over and gone the soonest! T_T
Anyway, as I was saying, the rules are stricter so we basically have no choice but to just stay at home. And maybe, what better way to spend free time at home than to learn a new hobby. The drama Dear My Room (은주의 방) will inspire you to pick up a new hobby – interior designing!
The Story
Dear My Room (은주의 방) also known as Eun Joo's Room is about Shim Eun Joo, who is an overworked 29-year-old, living in a messy home. When she resigned, it only got messier each day, reflecting her negative thoughts and fears about her own future. Like any other young adult, questioning about her purpose in life. The drama deals with how a cluttered environment can affect your outlook in life and as well as your mindset. It deals with how her attitude is going to change along with the changes and colors she applies to her home and how happy it would make her that would lead her to discover what her true passion is.
It is also based on webcomic "Eunjuui Bang" by Norangoomi (published from August 9, 2013 to July 25, 2014) via comic.naver.com/webtoon. (Source from AsianWiki)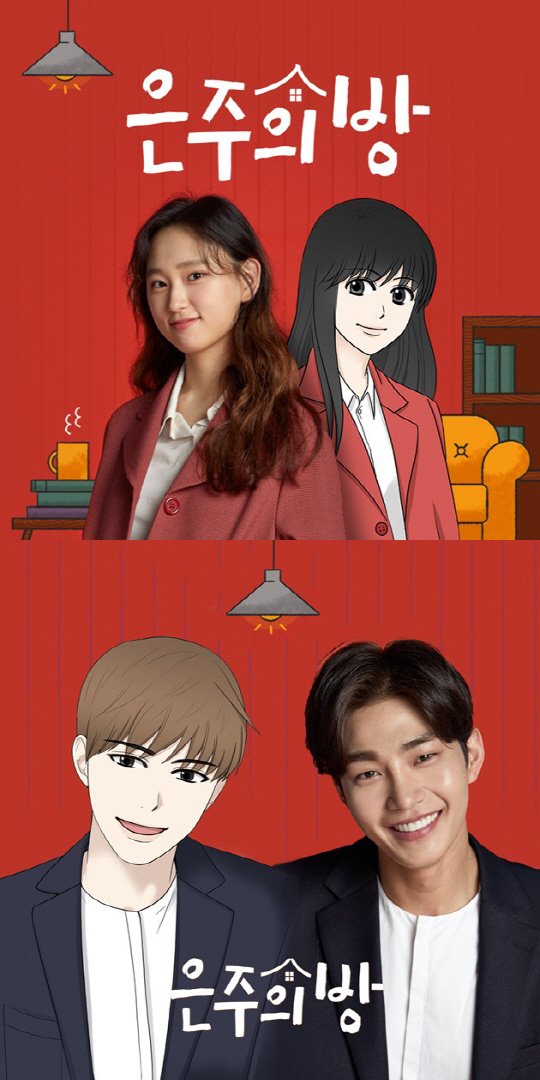 Casts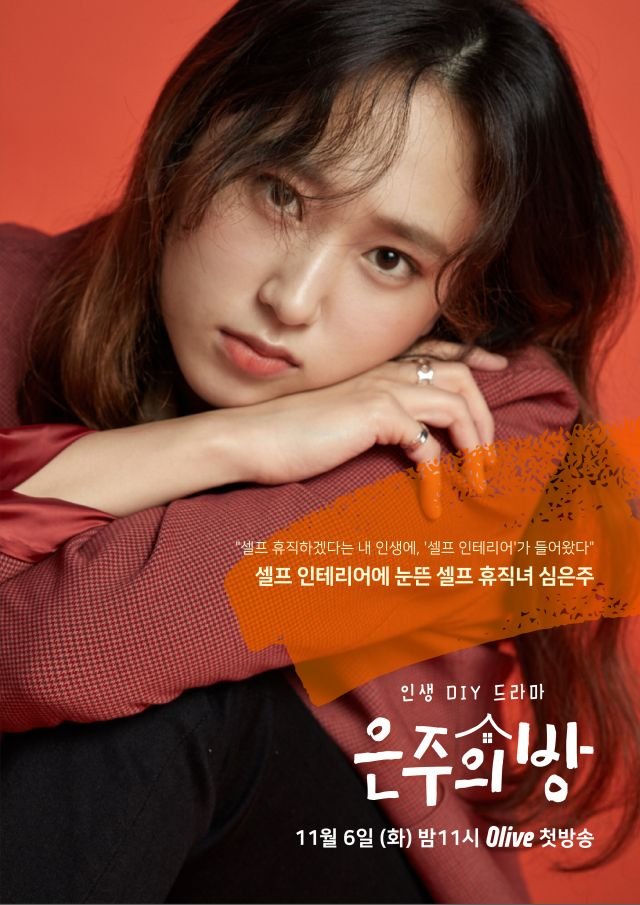 Ryu Hye Young as Shim Eun Joo 심은주
(from Reply 1988, Law School)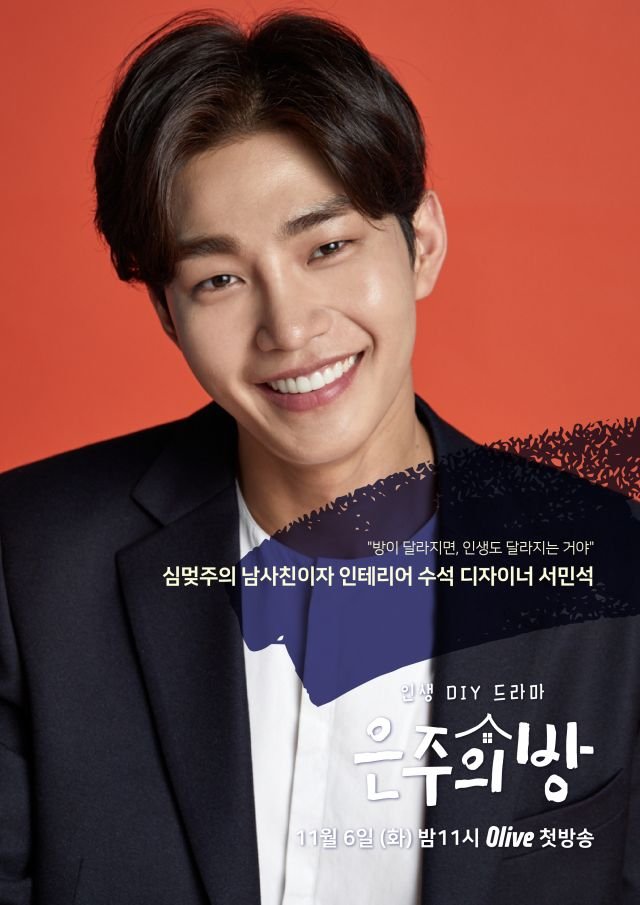 Kim Jae Young as Seo Min Suk 서민석
(from My Secret Romance, 100 Days My Prince, Beautiful Love, Wonderful Life)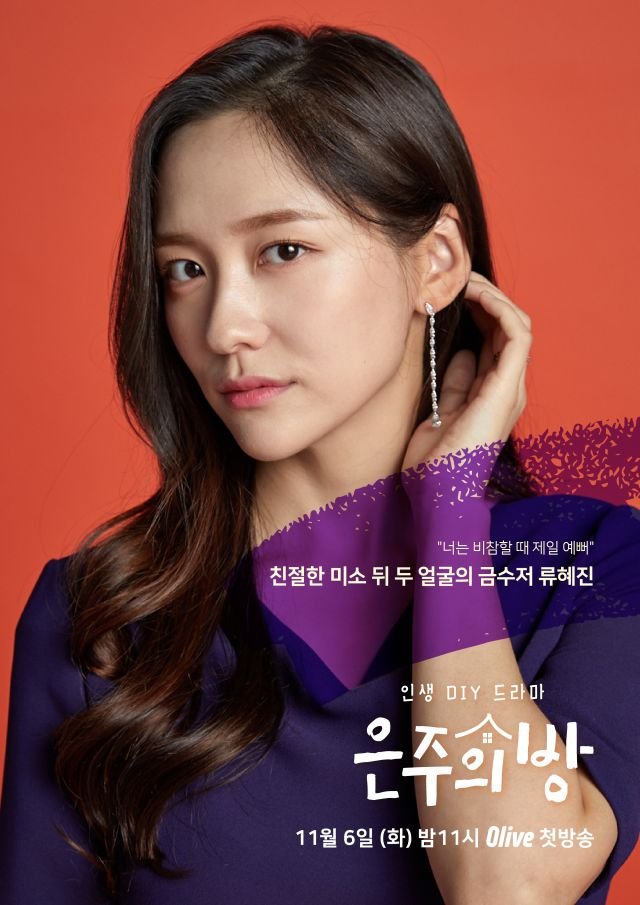 Park Ji Hyun as Ryu Hye Jin 류혜진
(from Rookie Historian Go Hae Ryung, Do You Like Brahm's?)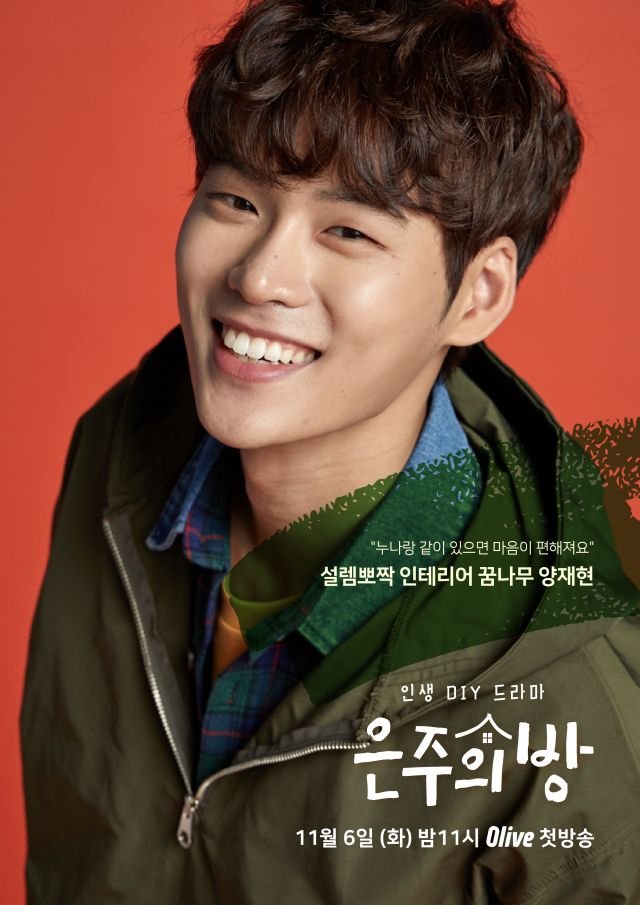 Yoon Ji On as Yang Jae Hyun 양재현
(from Memorist, You Are My Spring)
Why Do I Recommend the Drama?
1. Chemistry of the Main Characters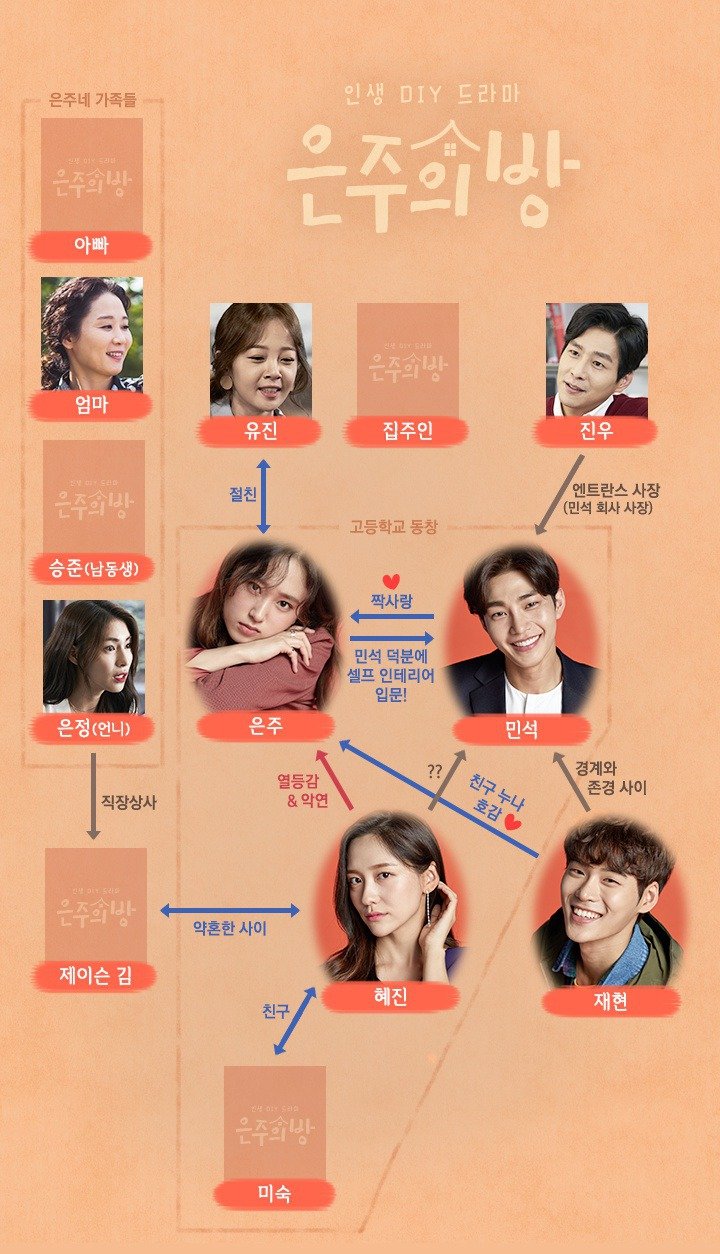 I love how Seo Min Suk, Eun Joo's bestfriend, was one of the factors that lead her to discover what she really is passionate about. I love that he served as her inspiration and that person she would always look up to. Someone who would always be there for her through mess and cleanliness.
And if you see their behind-the-scenes, you can really tell that they are comfortable with each other.
Bonus: It is really fun to watch Ryu Hye Young's mother-in-law in the drama Reply 1988, plays as her mother in this drama. What a twist of fate. 🙂
2. Color Palette of the Drama
I mean, you can easily tell from the posters and teasers that this drama is very aesthetic. I love how there is a warm tone in every shot and the use of orange is not an eye sore. Props to the creative team!
3. Helpful Room DIY Tips a.k.a Homebuddies Korea Chapter
I really love how the drama details DIY ideas and the tips. It was pretty clever and interesting. The bonus DIY clips at the end of the drama are also very helpful and you easily find yourself waiting for the next DIY project on the succeeding episodes. When I first watched it, I really had the urge to replace all the knobs in our house. Hehe! The drama just sheds light on the meaning of hope. That anything you do with it has a purpose and admit it or not it is truly a stress-reliever to create something or buy something for your home. A true Tita fashion.
4. Best Friends to Lovers Trope
I am a sucker for best friends to lovers stories. Hehe. Like all your life you know you would be friends but at some point you fall in love with each other, like magic. Yes, like magic. I really love how happy and warm this drama is letting me feel. Plus there were no major second lead syndrome for this drama. It was a very light, cute, love story.
5. Cute OST
I honestly didn't know Ryu Hye Young can sing. This came as a surprise to me. The song is so cute and so light, just like the drama. Therefore, I really think the song is very fitting and it is just so nice to the ears.
6. D.O. and Nam Jihyun's cameo
As a D.O. fan, I absolutely waited for their cameo. Just because that's D.O. hehe. And it is just so cute to see both my faves Ryu Hye Young and D.O. in one frame. Please let us see them in a project together, please!
Rating
100% would recommend!
I would have to say I first watched the show because of Ryu Hye Young because I really love her as Sung Bora in Reply 1988. I wasn't expecting a lot about the story or the drama, I thought I wouldn't love it. But oh boy, I was wrong! Overall, I recommend this drama especially to young adults who are struggling with what they want to do in life and pressured and taking life as it is a race. This drama gives a motivation, hopes, ideas and a push to strive further to do the things that we really want, no matter how difficult it is. And of course, for us stuck at home to give a little push on that little home project. 🙂
Source:
– Hana Jesse-yo ┏(-_-)┛